EY Report Findings - The Australian Insurtech Ecosystem
Before we leaped into the insurtech space, we researched what was currently available in the insurance landscape and insurance payment support space. We wanted to find the gaps and the opportunities in both Australia and globally to improve the offering to consumers. As part of the research we did an assessment of the Australian insurtech ecosystem and discovered some interesting findings.
Following are some of our key outtakes from the most recent EY Assessment of the Australian Insurtech Ecosystem.
The Australian Landscape
Since 2016 the number of Australian insurtechs and incumbent industry players participating in the global ecosystem has grown. In the last 12 months, the number of insurtechs operating in Australia has grown by 53%.
Australia's insurtechs are maturing and growing, fuelled by targeted investment and partnerships and the thriving Australian Fintech ecosystem over the last few years.
Insurtechs are playing an ever more important role in the future of incumbents, especially in the health and life insurance markets. Focused on supporting product and distribution innovation, pricing and underwriting agility, smarter loss prevention as well as organisational efficiency, insurtechs hold the key to helping incumbents accelerate their transformation to become digital insurers.
Whilst traditional industries understand the potential of insurtech innovation, uptake remains inhibited by legacy systems, operational constraints, technological readiness, compliance issues and concerns over customer privacy and security.
Like MoneyLoop, insurtechs are focusing on enabling or challenging incumbents, with relatively few traditional insurers attempting to disrupt the industry.
Unfortunately with more and more partnerships being established, still 82% of insurtechs believe incumbents can do more to collaborate and truly drive innovation.
We are on a mission to prove the value in partnerships through technology and made to measure, innovative solutions.
Benefits of Insurtech Partnerships
Following are just some of the areas insurtechs are focusing on and where insurtechs can add support incumbent's value chain.

Insurtechs: Enabler or disruptor?
Insurtechs are predominately enablers rather than disruptors of transformation as they are helping incumbents to develop innovative insurance products and deliver services that better align with customer expectations.
EY reports that 65% of insurtechs exist to add value to the existing value chain. This is an important point and the quicker solutions like MoneyLoop are adopted the faster we can innovate and provide customers with improved support. Insurers should not fear to work with Insurtechs as we are here to help provide better internal (intra-organisation) and customer experiences.
Another point to note is that Insurtechs are helping incumbents to distribute their products through new channels and mediums. This enables them to reach new clients, with new products, at the right time and through the right mediums, creating value.
Why is this interesting?
Well, MoneyLoop's offering does exactly this! The opportunity for insurers to support their customers in their greatest time of need, distributing products that are "fit for purpose" to enable a WIN/WIN outcome for all stakeholders.
In the report, EY stated that they expect incumbents seeking to leverage emerging technologies as a defensive strategy to meet the demands on the Hayne Royal Commission. They urge that they demonstrate that they are providing the right product, to the right customer at the right price. This is a winning tactic.
As these channels enable efficient cross and up selling and remove friction costs from the customer acquisition process, this is a positive, cost-effective movement for all.
Insurtech Tech
Insurtechs have the advantage of innovating without legacy systems and traditional business models inhibiting growth. Stronger collaboration can see incumbents harnessing some of the technological innovations to forge improved business offerings and operational efficiencies. Harnessing AI, machine learning, big data, connected devices with new business models will see the industry exponentially thrive.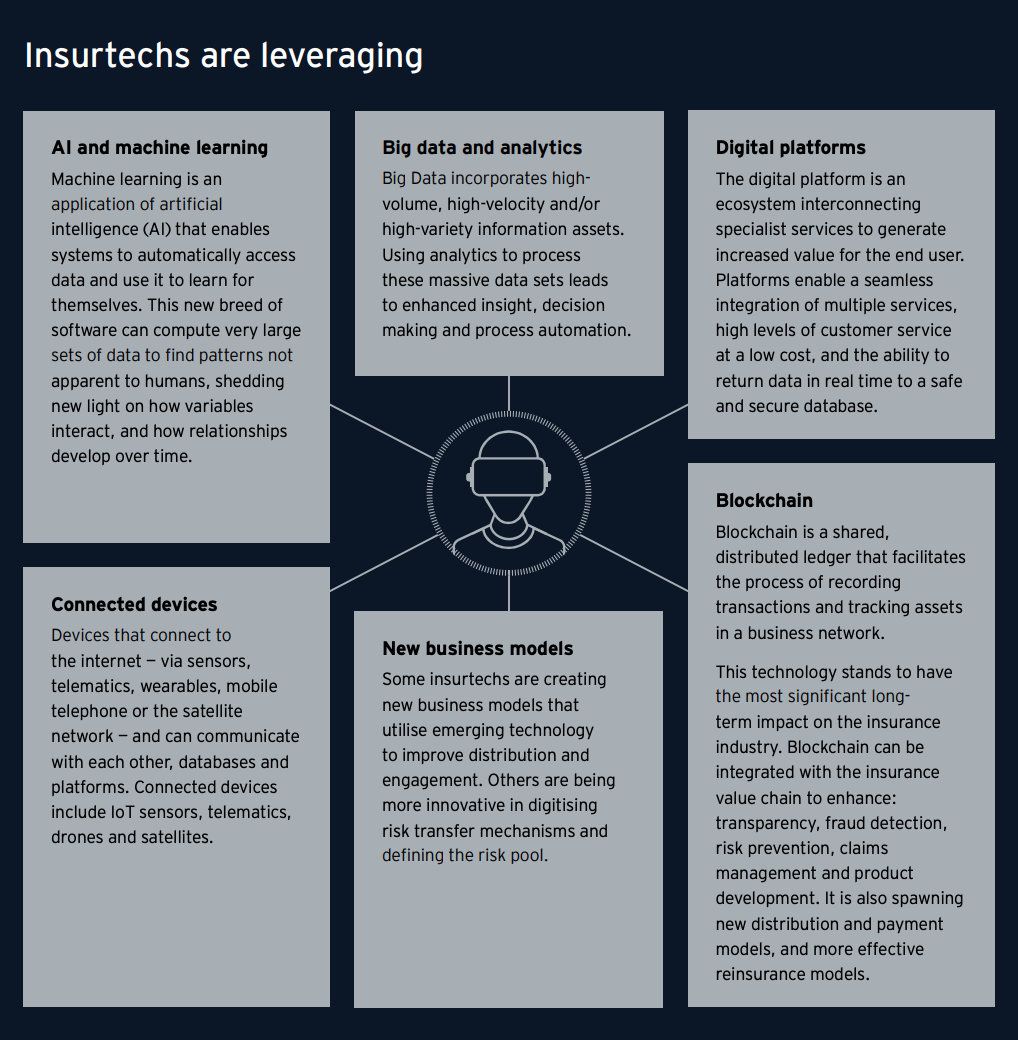 MoneyLoop is proud to be included in this report as part of the 'New products (platforms and technologies) to deliver better customer value propositions'. We will continue to innovate and drive value for both customers and insurers.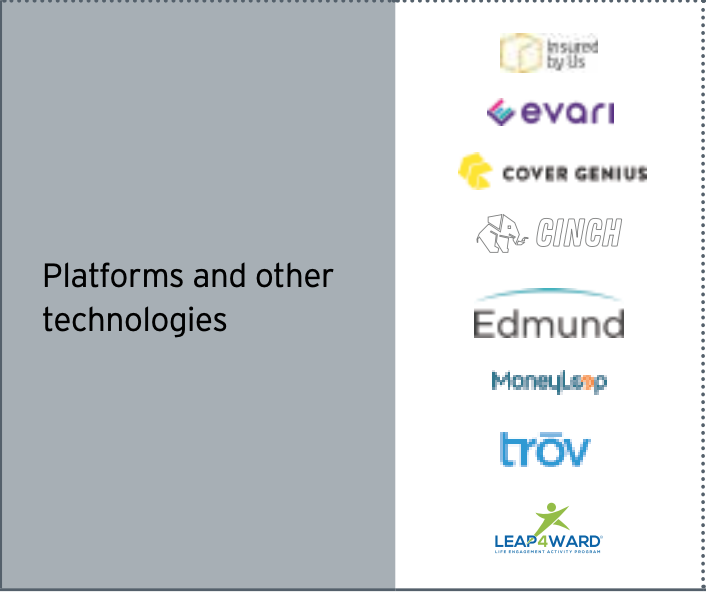 The Global Opportunity
Worldwide interest and investment in insurtech and insurtech start-ups is at an all time high, with more than 250 deals and $4b of funding. Country-based insurtech ecosystems are converging, bringing together start-ups, investors, incumbent insurers and reinsurers on a global scale to create an environment for growth. Globally, as in our local market, insurtechs are mobilising to enable rather than disrupt incumbent players.
At MoneyLoop we really want to help transform the excess claim payment process when it comes to insurance, and hope that traditional insurers look to MoneyLoop as a way to become more agile and innovative, ultimately driving value creation for both customers and insurers.
If you are interested in a deeper dive into the Australian insurtech industry following are both reports from EY.
EY, Insurtech Australia Ecosystem Report in 2018.
EY, An Assessment of the Australian Insurtech Ecosystem, 2019.
Fintech
Industry
Insurtech